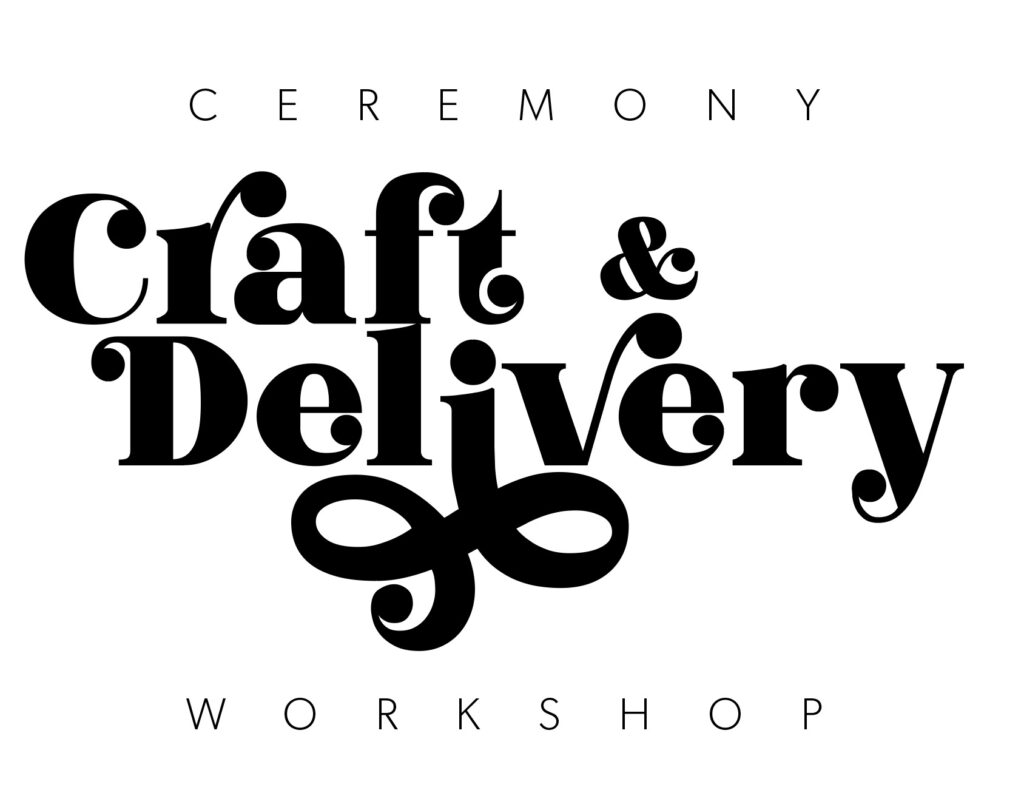 We, as celebrants, don't get the true feedback on our jobs as often (or as honestly) as we deserve. Getting proper feedback can improve our skills by leaps and bounds and this is the goal of this Craft and Delivery Workshop.
The rules are simple:
You'll provide a ceremony excerpt* you wrote. Someone else will deliver it.
You'll be provided a ceremony excerpt* you didn't write. You will deliver it.
We're all gonna watch it and comment both on the craft and delivery of said excerpt.
We'll all be better celebrants after being exposed to different ways to deliver a ceremony.
You'll get a few minutes to read the excerpt to yourself then you'll be asked to deliver it as if you're doing it for real. Then you'll know who wrote it and we will, collectively, learn from what you did, from what you didn't do and why you chose to do stuff the way you did.
Although it is simple, this simple exercise was on of the most powerful things that have ever happened to me. Being able to do that in an environment that is safe and friendly, with talented people that will let me know how I can improve my skills made me realise the many many ways to deliver and craft a ceremony.
So I would like to do this again and I am inviting you to experience this with us.
I will limit this exercise to 13 people, including myself, so we can have the time to listen to everyone and not rush the whole thing.
Monday 15 February 2021 6:30 – 10pm
The Hitchers Hub – 53 Banksia St, Joondana
Cost: $15
How to secure a spot
Due to the very limited availability, first in best served. I will be sending the payment details to the people who secure a spot by sending me a kick ass ceremony excerpt*. If there is a lot of interest in it, we might actually keep doing it 🙂
But Eddie, what is a ceremony excerpt* ?
Excellent question, thank you for that. For the purposes of this particular exercise, a ceremony excerpt will be the Couples' Story, the meaty bit inside your ceremony that brings all the feels and all the funs. Send the whole thing and I will personally curate the best 5 minute of it, print it on nice paper and remove all formatting and styling so no one will know you wrote that. You can change the names if you want but really no need to – the info there won't be matched with any international database of Wedding Stories – I swear.
If you're interested, please send a bit you loved writing and delivering to hello@eddiecelebrant.com.au .